Live Your Dreams Today in Hawaii!
Probably the best search tool ever!
kohala coast resorts  kohala coast resorts  kohala coast resorts  kohala coast resortskohala coast resorts  kohala coast resort
Hawaii Luxury Real Estate & Hawaii Luxury Listings, LLC
Aloha vibes and excellent client relationships are the keys to success for Hawaii Luxury Listings.   Located on the extraordinary Kohala Coast on the Big Island of Hawaii, Hawaii Luxury Listings was established in 2012 by Principal Broker Johnny Mac McElree, whose honesty and forthright style have earned him the respect of both his elite clientele and fellow agents and brokers on the island. He is joined by two agents who also embody Hawaii Luxury Listings' core spirit of aloha and integrity, Chad Weigle (R(S)) and Peter Berezeny (R(S)). Utilizing a smart mix of the new (social media marketing tools) and the old (traditional open houses), Hawaii Luxury Listings is uniquely positioned to attract the most discerning Buyers, and features listings that are unparalleled along the coast.
The Kohala Coast consists of 5 main luxury resort areas- Waikoloa Beach, Mauna Lani, Puako, Mauna Kea, and Hualalai/Kukio. This stretch of coastline offers pristine beaches that are great for both relaxation and all types of ocean sports, along with world-class dining and entertainment, luxury shopping, and numerous championship golf courses. Spectacular sunsets and spouting whales are the norm here, along with the aloha lifestyle that makes Hawai'i so unique. Hawaii Luxury Listings has both the properties and the connections along this expanse of paradise to help you find the luxury property that you have been dreaming of.
Unarguably, one of the crown jewels of the Kohala Coast is Kolea, an upscale development located within the Waikoloa Beach Resort. Hawaii Luxury Listings is the prominent brokerage specializing in this development, and offers a range of luxury properties here. Kolea consists of both luxury condominiums and homes, built to exacting standards with exquisite finishes. Located on the shores of Anaeho'omalu Bay, Kolea is the only development on the Kohala Coast to offer direct beach access, with a gated path connecting the Kolea Beach Club to the beach. An infinity pool, exercise room, lava rock spa, sandy bottomed kids pool, entertaining areas, and guest hales are all located at the Beach Club. Hawaii Luxury Listings is the expert on not only Kolea, but the entire Kohala Coast, and we are happy to assist you with obtaining the luxury lifestyle that you are searching for here on the Big Island.
Latest News, 2017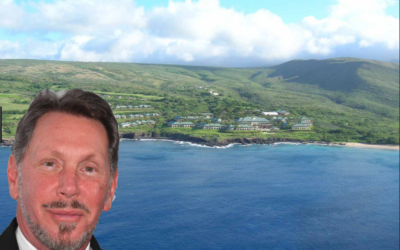 When Larry Ellison bought the Island of Lanai, there was much hue and cry over the fact that there was no conveyance tax paid as a result of the transaction. Although the purchase price of the 97% of that beautiful place has never been publicly announced, the price...
read more
SEARCH the MLS
Always free, and you're never locked out.  Browse as our guest or register to save your searches. Search by lifestyle, from golf courses to ocean sports! We've got it – go ahead and use it, FREE!
Let's Go Find Your Dream Home!
Sell My Home!
Listing your property on Hawaii Luxury Listings.com connects you to dozens of other real estate and consumer websites that broaden your  reach  as a seller.  For Sellers, ask about our unique marketing plans designed for each listing.
Sell My Home!
TOUR Kolea
Johnny McElree is known as "the Mayor" of Kolea for a reason.  He's the top selling agent with over $55,000,000 million in sales.  Ready to take a look for yourself at all Kolea has to offer?
Schedue Your Tour Here