Press for Hawaii Luxury Listings
Every great real estate agent advertises, but it takes a smart media mix to close the deal!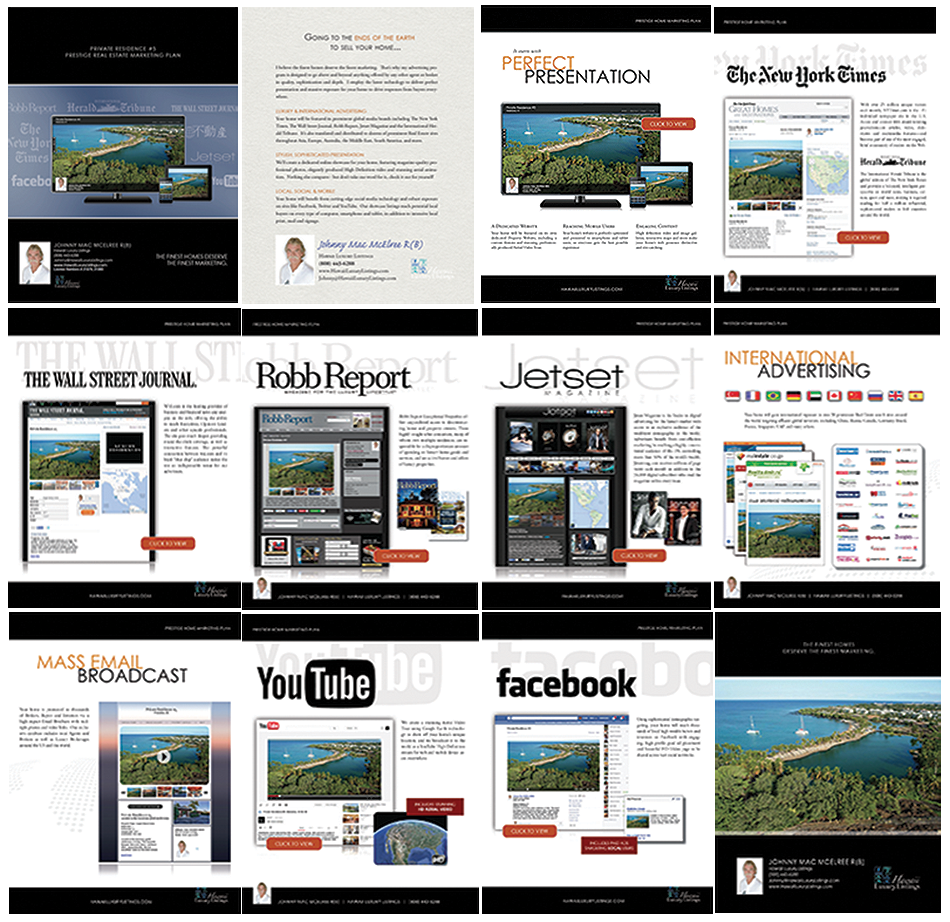 People look to the Internet for information and, according to a National Association of REALTORS® survey, over 89% of home seekers are starting their search online for real estate. BUT how do our customers know WHERE to look for luxury real estate online?" The answer is through targeted advertising! Every month my marketing campaign reaches hundreds of thousands of viewers – and every month that translates into brand awareness, viewership for my listings and potential business for Hawaii Luxury Listings.
Follow Hawaii Luxury Listings on Social Media and watch us in action!
Sell My Home!
The Right Marketing Mix
Listing your property on HawaiiLuxuryListings.com connects you to dozens of other real estate and consumer websites that broaden your reach as a seller. For Sellers, ask about our unique marketing plans designed for each listing.
Sell My Home
FREE
Home Price Evaluation
All home price evaluations include an on-site analysis and recent solds/listed comps.  My experience and professional price evaluation is the first step in selling your home.  Schedule your FREE home price evaluation.
Yes!