Kolea - Exclusive Beach Side Resort
Ancient ponds filter up through the lava!
Located within the famous Waikoloa Beach Resort
Unparalleled beach side resort community with the best in recreation, dining and entertainment.
Kolea - A gated community of luxury villas.
One of the crown jewels of the Waikoloa Beach Resort.
Building guidelines allow a two story structure on the Lot!
E Komo Mai – Welcome to

Kolea Luxury Villas and Private Residences
Kolea is the only truly beachfront residential and condominium resort within the Waikoloa Beach Resort. The development is located adjacent to the sandy beach of Anaeho'omalu Bay on the world famous Kohala Coast.
Unparalleled beach side resort community with the best in recreation, dining and entertainment. Discover the magic of Kolea where architecture, design and craftsmanship offer the finest in first class luxury living. Hawaii Luxury Listings is the leading brokerage selling luxury villas at Kolea – a resort inside the famous and luxurious Waikola beach side community just 20 minutes from the airport.  Part of this beautiful setting, and protected by the resort, are ancient fish ponds, where settlers of the Hawaiian Royalty used to trap and grow fish for their meals. Anchialine ponds filter up through the lava to create and form sparkling clear life supporting pools, also protected by the resort. Enjoy the infinity pool and children's pool, spa and exercise hale at the Kolea Beach Club. Your guests will appreciate the traditional Hawaiian village guest hales.  Just a short walk away is world renowned Waikoloa Beach Resort and the Hilton's Kohala Spa. Stroll through the Queens' Marketplace & the Kings' Shops which have famous retail stores including Tommy Bahama, and Macy's; jewelry stores such as Tiffany's and Orchid Jewelers; restaurants, art galleries and many more boutiques.  If you love to golf, you'll enjoy two championship golf courses: The Waikoloa Golf Course and The Francis H. I'i Brown Golf Course.  Come meet Johnny,  "The Mayor" of Kolea and live your dreams today in Hawaii.
From sunrise to sunset … oceanfront views and beach access forever.
World Tour of Naupaka Kai Place
Sunset at Naupaka Kai Plac
Aerial Views
Kohala Coast Resorts on the Big Island
The heart of Hawaiian history can be found along the Kohala Cost on the Big Island of Hawaii.  King Kamehameha, one of the greatest Kings in the Hawaiian Islands, was born in North Kohala and united the islands of Hawaii under his rule. The 20-mile stretch of Hawaii along the Kohala Coast is home to luxury resorts which reside in harmony with remnants of this ancient civilization.
Historic sites intermingle with championship golf courses, luxury hotels bow to the beauty of restored fishponds, and visitors walk paths once trod by ancient Hawaiians.
Uncompromising quality in service and accommodations at all of this destination's luxury resort hotels, as well as golf, tennis, water sports, spa, and cuisine are just a few of the reasons the Kohala Coast has become a favorite with the discriminating luxury buyers.
SALES FLYER
Price:  $3,500,000
Naupaka Kai Place, Lot 10
Waikoloa, HI 96738
1.56 Acres
Type: Land
MORE INFO
SEE IN PERSON
Coming to the Big Island?
Already here?
I'm available to show you
this property at your convenience.
Call today, see it today!
EXCLUSIVE TOUR OF KOLEA
JOIN the FUN!
Be the first to hear when there are any changes, reductions or updates to this listing.  Don't miss an opportunity to keep this one on your list.
SIGN UP!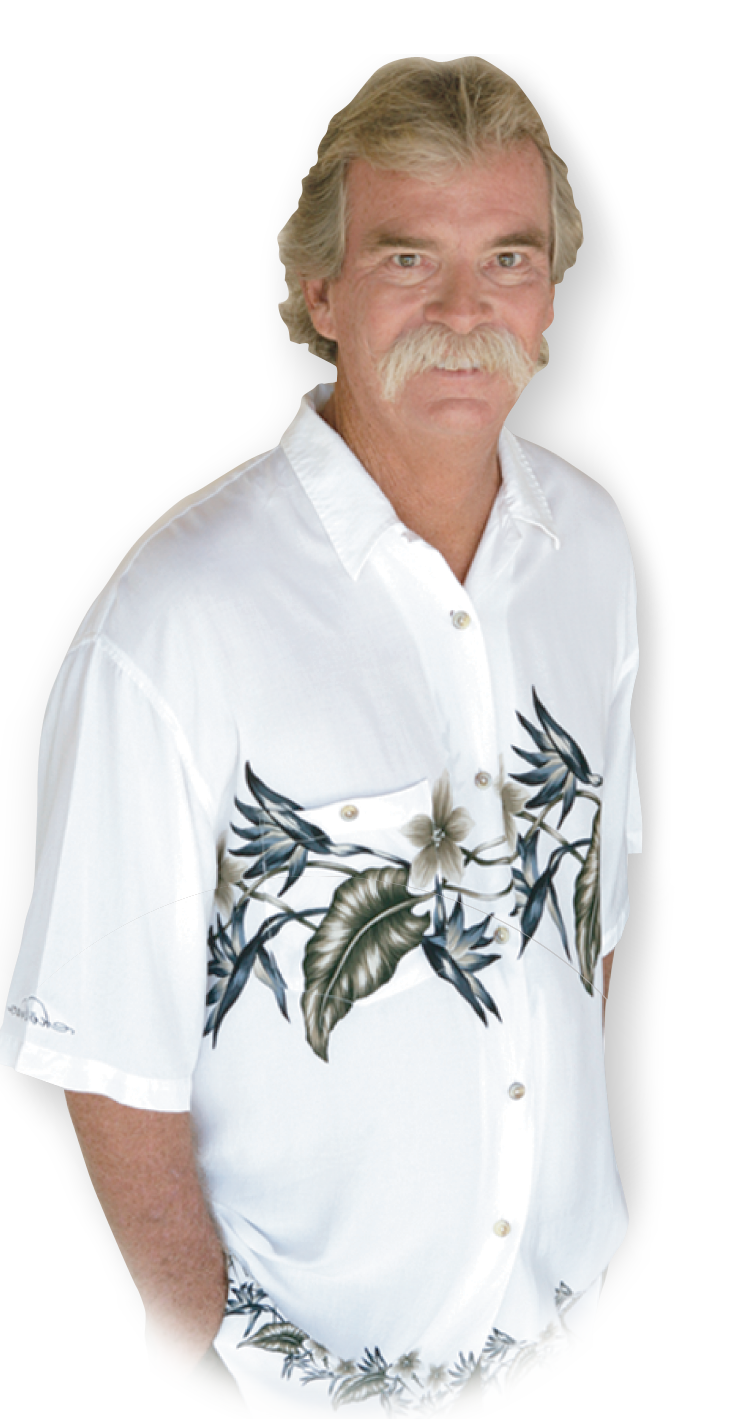 Johnny Mac McElree
Principal Broker

(808) 443-6288
"I wake up every morning, hop in my outrigger canoe and paddle along the coast.  I never imagined this could be possible, but I also never gave up the dream."  Awarded as one of Hawaii Business Magazine's TOP 100 Realtors.  Director on the West Hawaii Board of Realtors.  And awarded for our Best Advertising program.  "Live your dreams in Hawaii. I am and so can you."
Waking Up On a vacation to Hawaii's Kohala Coast, Johnny found the place he'd been dreaming of. There was an instant connection to the people, culture and abundance of palm trees! He was in paradise. Today, Johnny is still amazed that he lives in this idyllic setting. ""I wake up every morning, hop in my outrigger canoe and paddle along the coast.  I never imagined this could be possible, but I also never gave up the dream.  Live YOUR dreams in Hawaii today- I am and so can you."
Achieve the Dream Johnny didn't start out having everything he wanted under the sun. Even as a child, he knew it would take hard work and dedication to make his dream a reality. After earning a bachelor's degree, Johnny set out to exceed his own expectations and followed it up with a master's. This laid the groundwork for his entrepreneurial spirit and drive. While founding and operating one of the largest family-owned asphalt milling companies in California was an accomplishment to be sure, Johnny's dream still drove him. So, relying on his savvy business skills, he sold the company and achieved the dream of a lifetime – living under palm trees. And Johnny's never looked back since.
Reach for It This ability to turn dreams into reality became the foundation of Johnny's career in real estate. He saw a chance to use his business expertise and passion for paradise to help other professionals and families achieve their own dreams of success. Whether they're buying or selling, Johnny is focused on his clients' goals and determined to deliver the results they deserve. If you're looking to move to the Kohala Coast or sell your current home for maximum profit, contact Johnny today. He's a professional who sold his business and moved his family to an entirely new area in order to give them a better life. When it comes to your needs, he covers every detail and creates a strategy that will make the process smooth and seamless.
Top 100 Realtors in the State of Hawaii-Hawaii Business Magazine
Creative Advertising Award, West Hawaii Board of Realtors
Director on the West Hawaii Board of Realtors